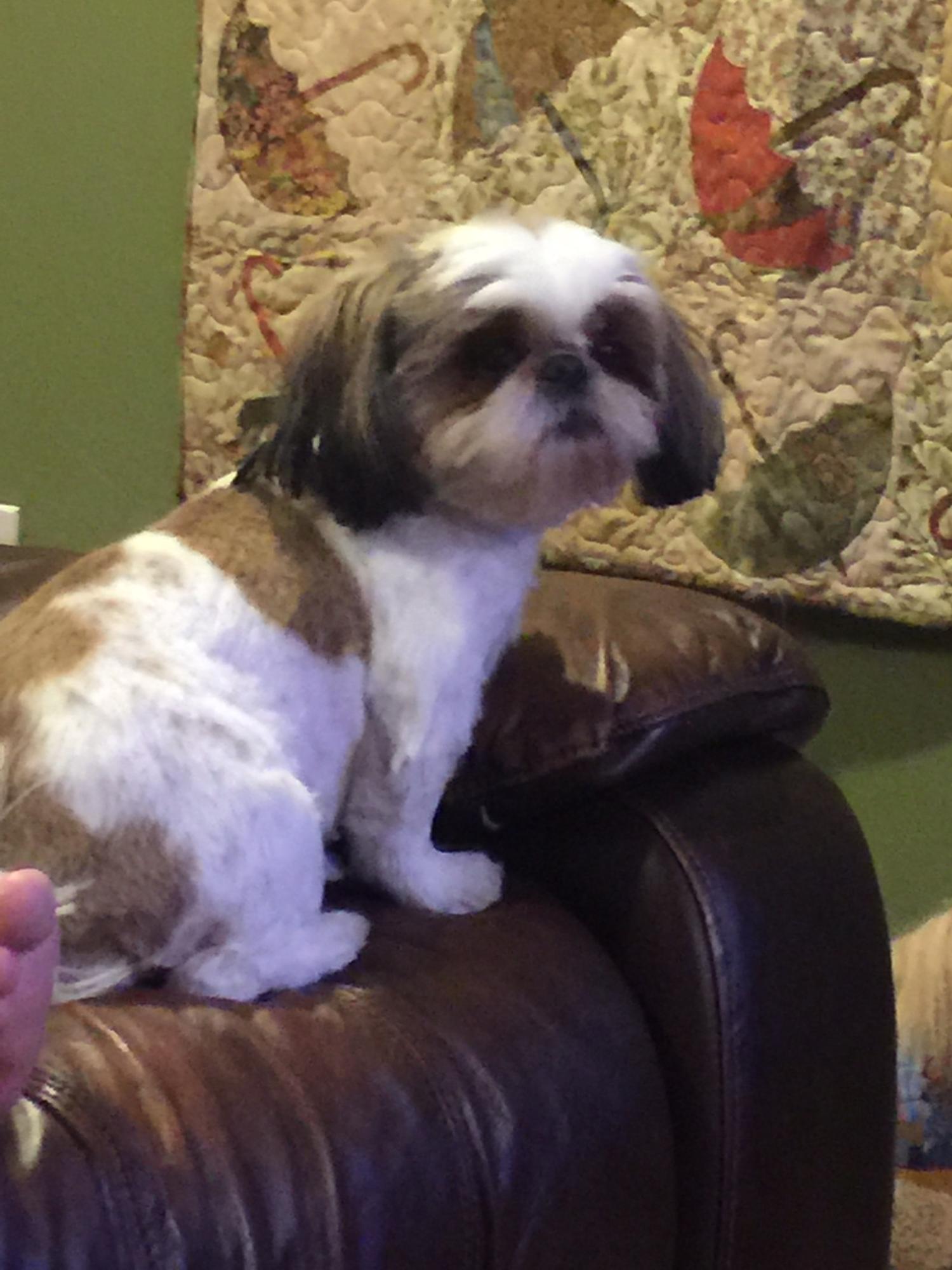 Lindy - She's the one who started the obession with Shih Tzus. Lindy is now retired. She is still a sweet, loving mother to everyone!

Georgie - She is our sweet and spunky 10 pound parti.

Evie - Evie is a bundle of cuteness. She is a sweet and sassy 8 lbs.

Dot - Dot is our fun loving sweetheart. She is 9 lbs.
Roxie - Roxie loves to snuggle and have her belly rubbed. She is 10 lbs.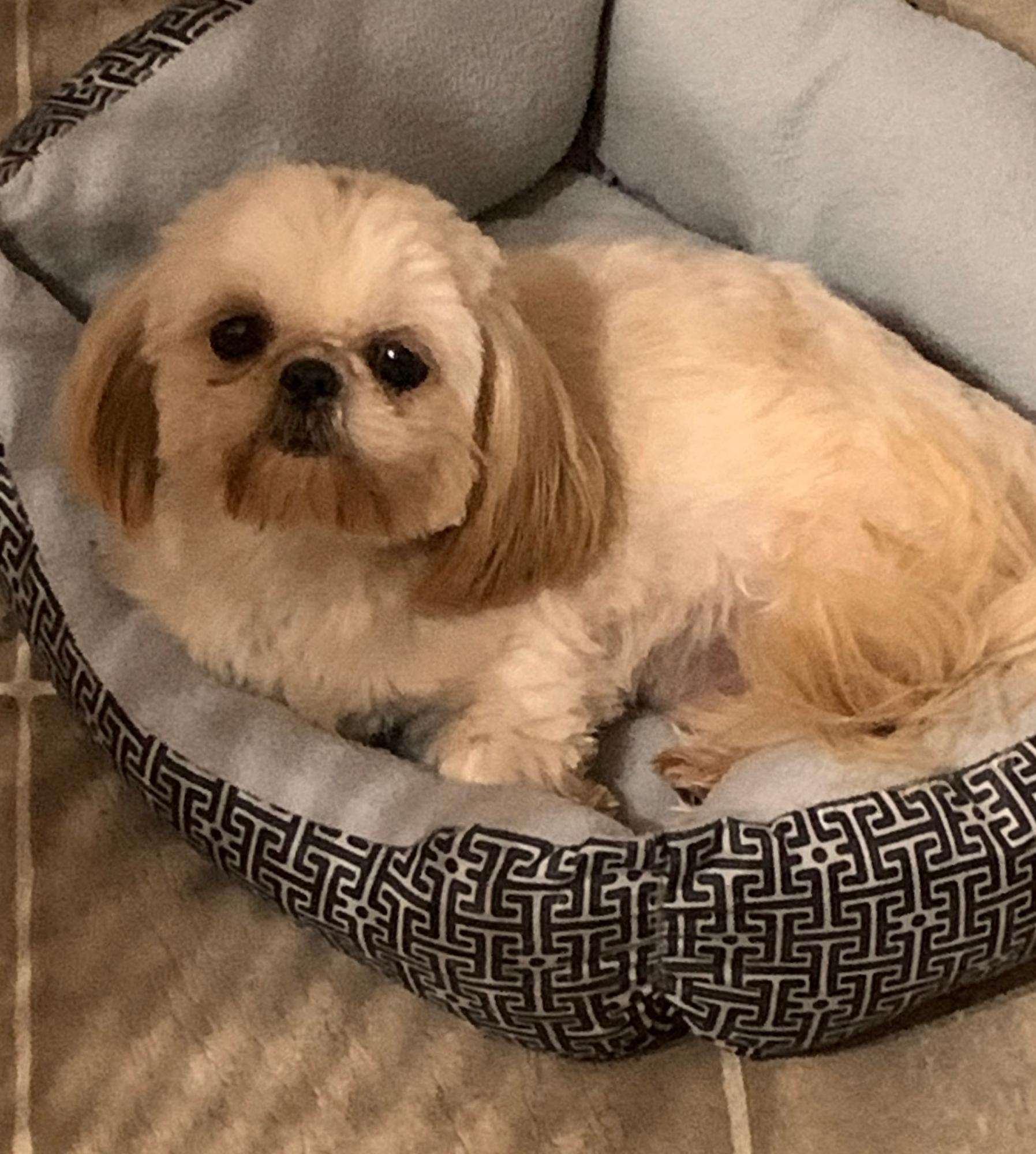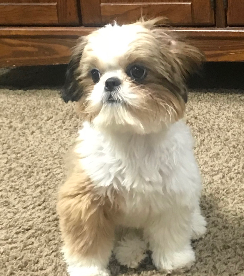 Raven - Raven is our black beauty. She's 10 lbs of pure spunk. She loves everyone!