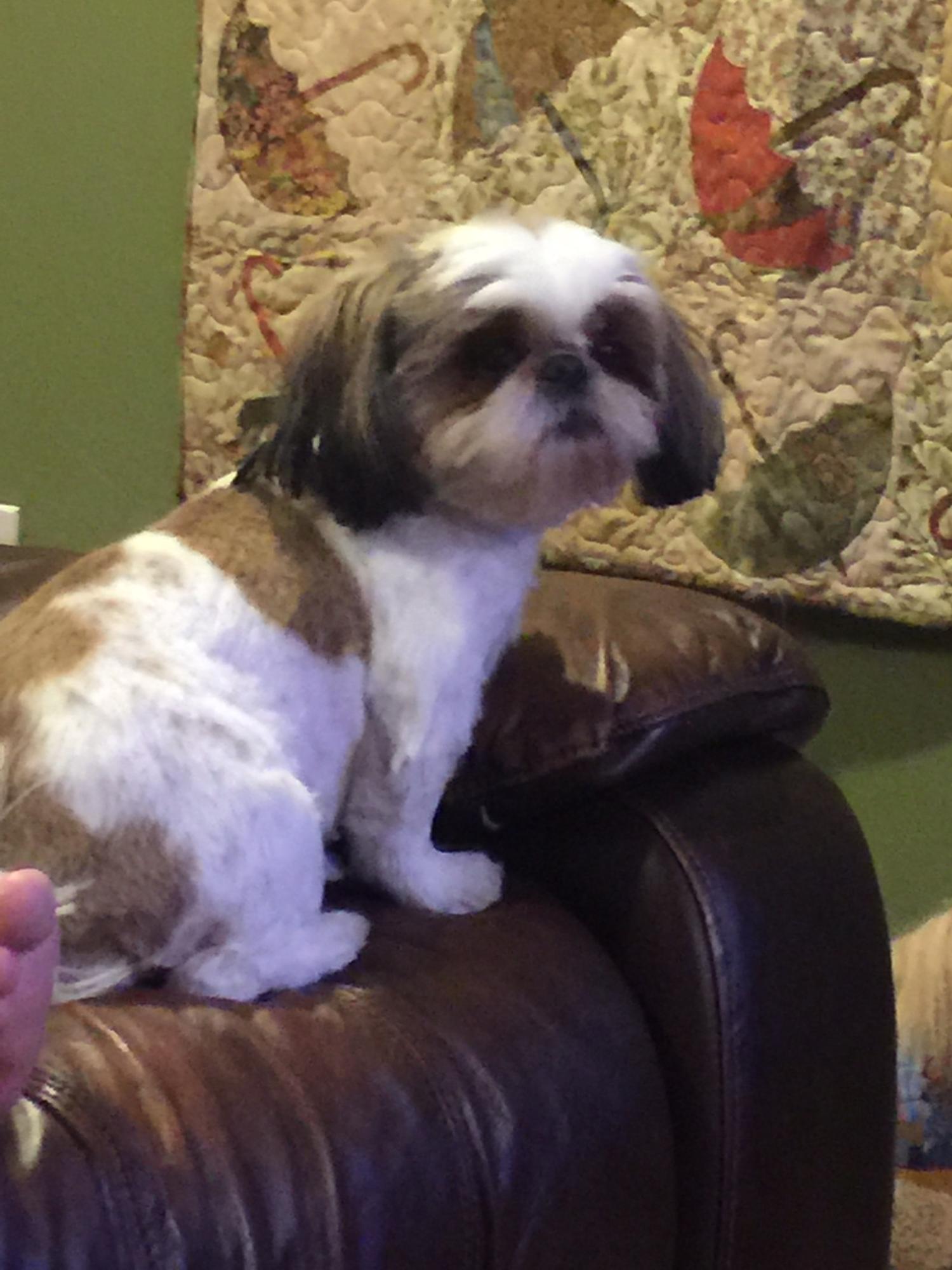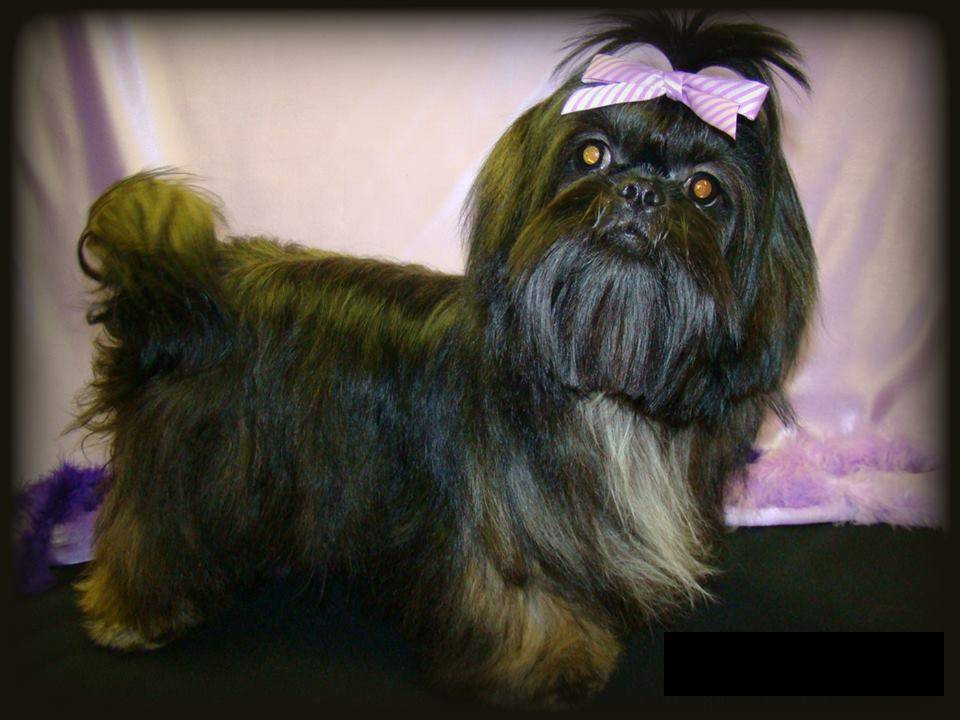 Lindy - She's the one who started the obession with Shih Tzus. Lindy is now retired. She is still a sweet, loving mother to everyone!

Phoebe - She is very gentle and kind and just as sweet as she looks. Her weight is 10 lbs.
Nova - She is a black brindle who is loving towards all. Her weight is 13.9 lbs.

Dot - Dot is our fun loving sweetheart. She is 9 lbs.
Roxie - Roxie loves to snuggle and have her belly rubbed. She is 10 lbs.

Skye - Skye is a unique blue brindle. She is also a sweetheart. She is 9 lbs.